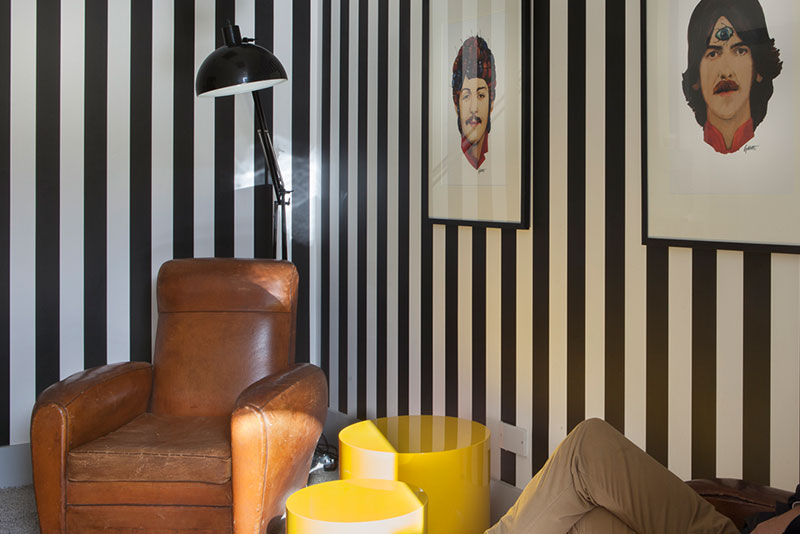 Lifestyle stance.
Repositioning Highgate Studio's interiors and developing an updated brand enabled the team to transform the building's lifestyle stance. Gravity's role included incorporating a new logo, signage system, environmental graphics and artworks throughout the site and creating a new website.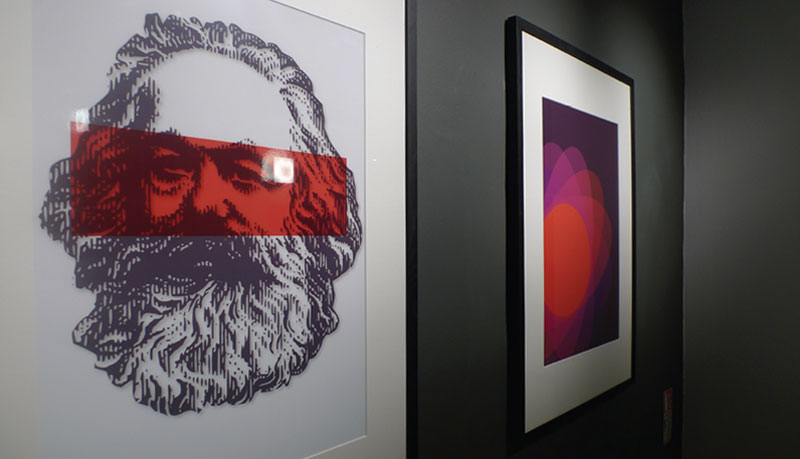 Colour and texture.
Gravity specifies decorative artworks and environmental art for reception, core areas and circulation spaces using graphics (often with local or historical references) providing colour and texture.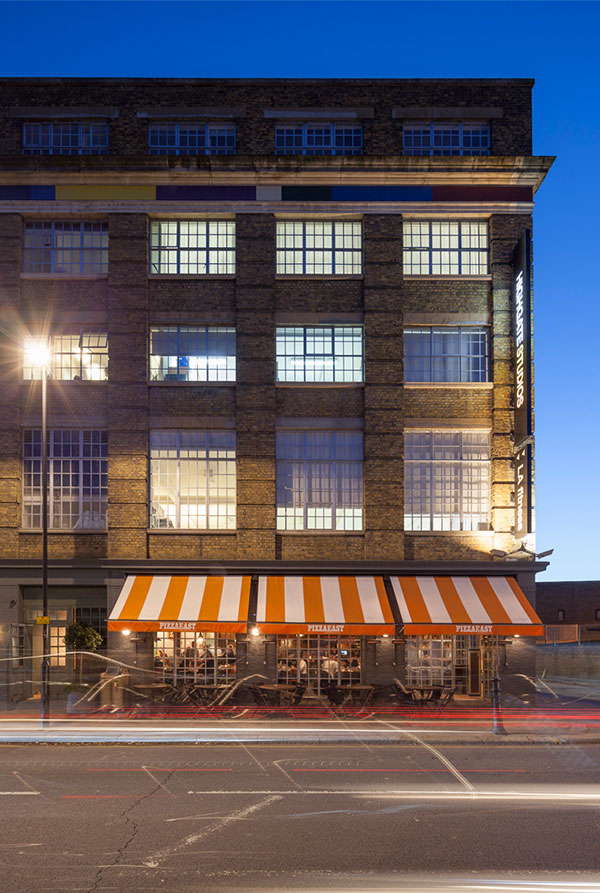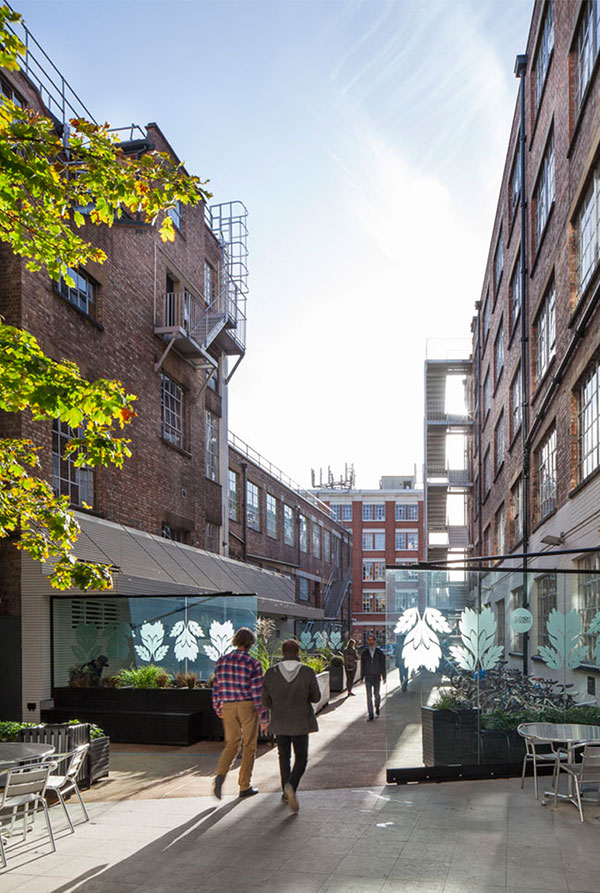 Distinctive brand style.
Gravity created a new signage system that is easy to update, whilst maintaining a distinctive brand style for Highgate Studios.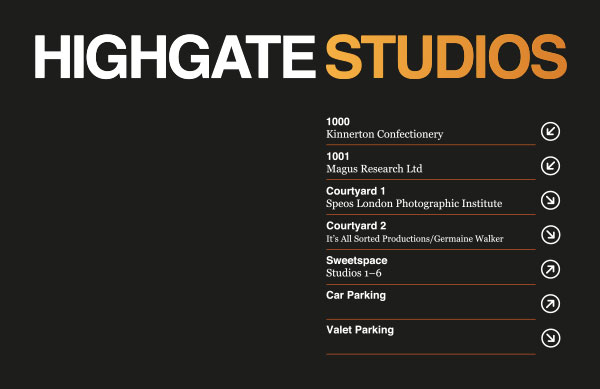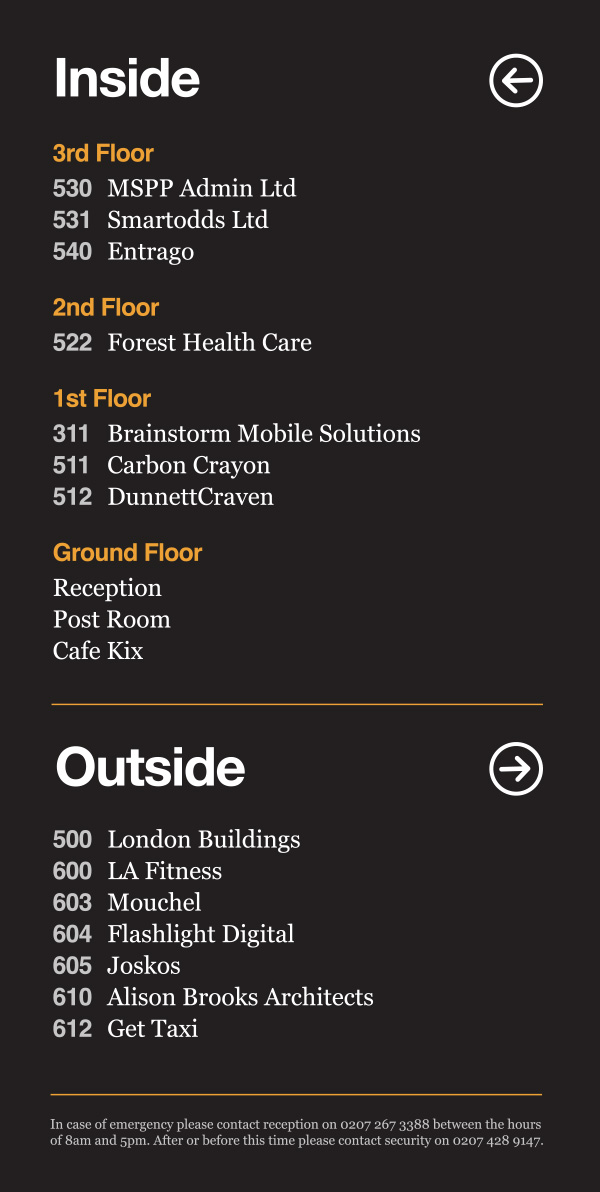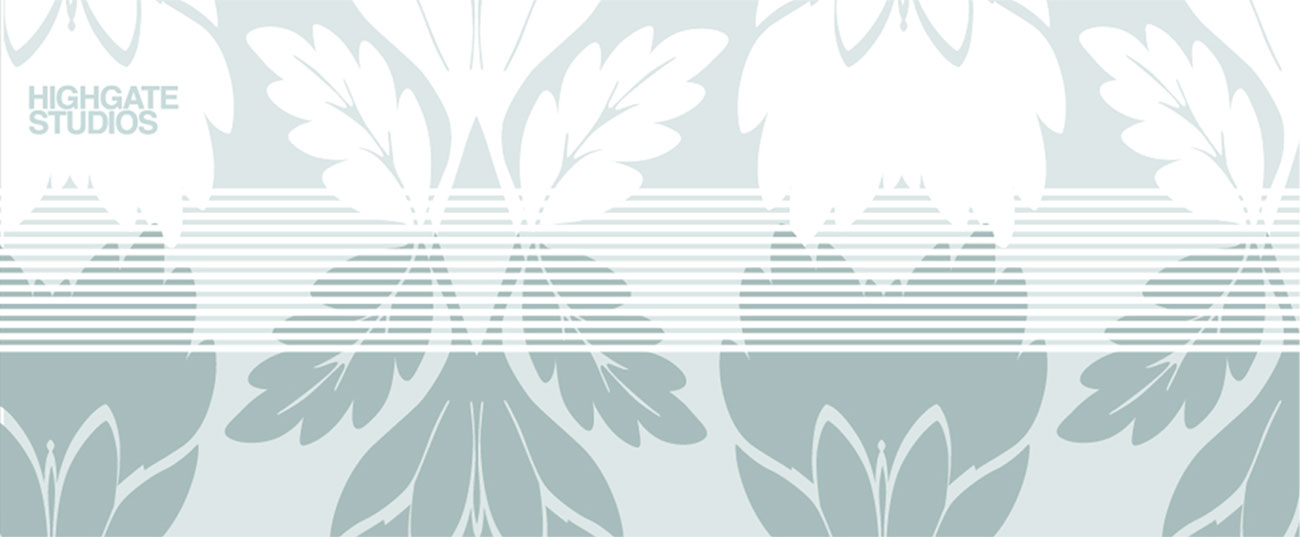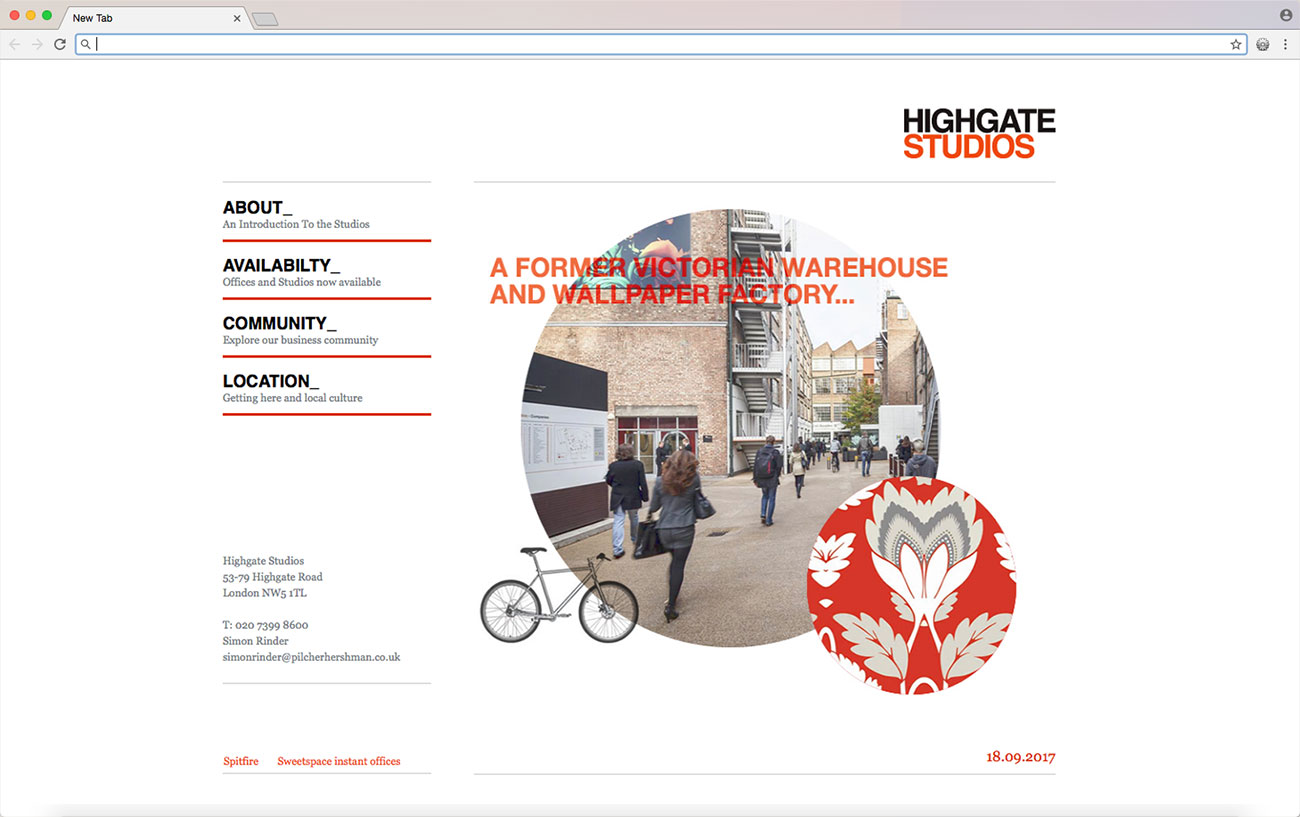 Strategy and implementation
for building brands.
Gravity's range of services includes interior design, project management, identity, signage systems and environmental art. We know how to transform tired buildings, turning them into engaging, vibrant and creative spaces. Please take a look at the projects below to see further examples of our work.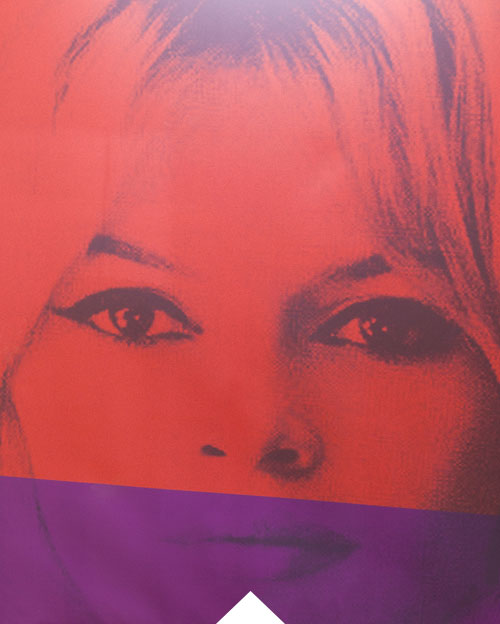 Colet Court.
Branding, Interiors, Wayfinding, Artworks.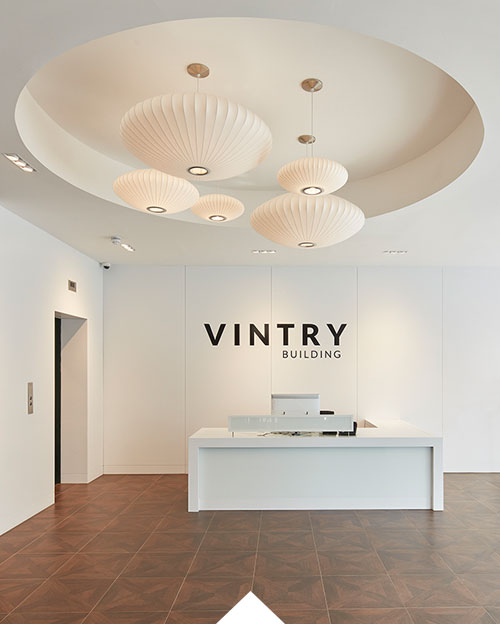 Vintry Building.
Interiors, Website.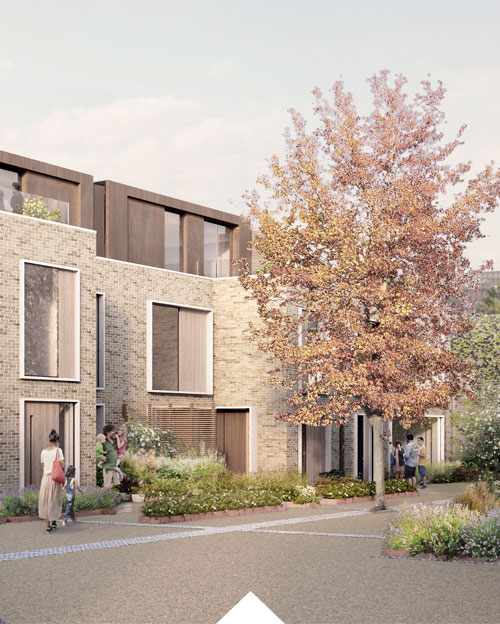 The Villas.
Branding, Interiors, Website, Sales Brochure, Press Advertising.