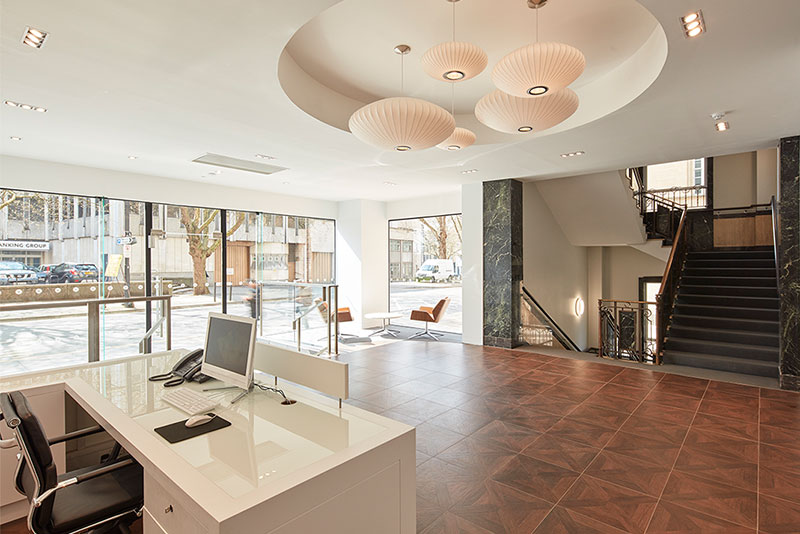 Uplifting impression.
Gravity incorporated some of the existing 1950's finishes into our new design. The white acrylic cladding reflects light around the space. The clean lines combined with higher ceiling and new lighting feature create an uplifting impression of volume.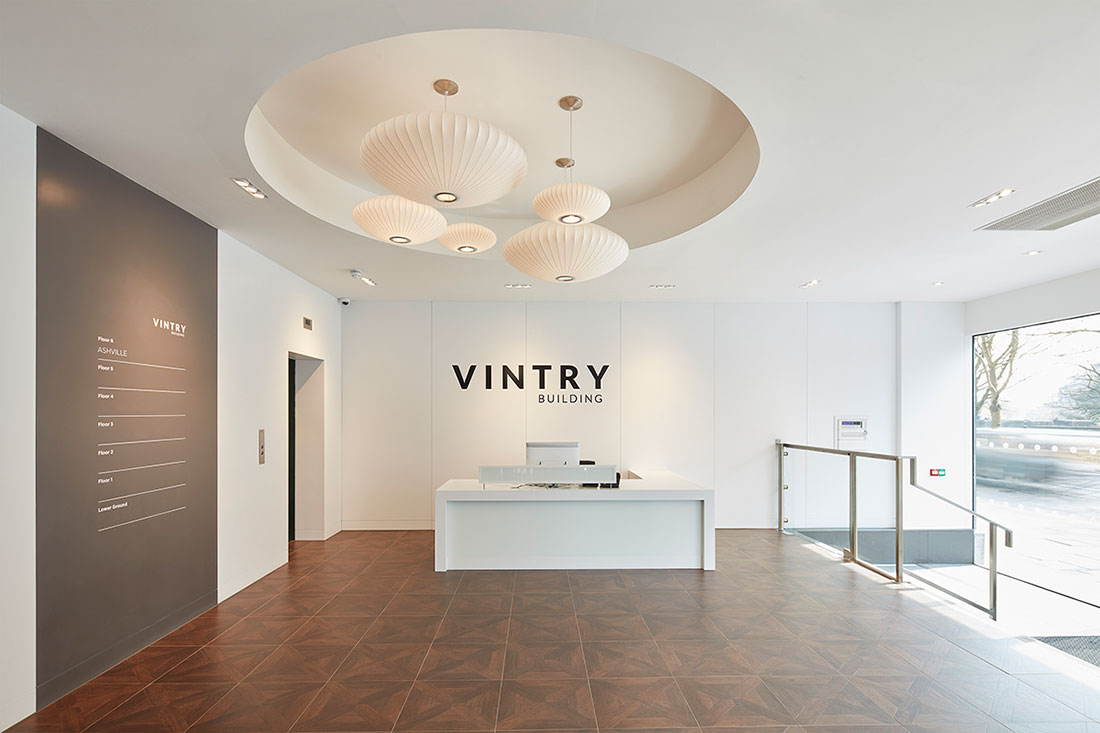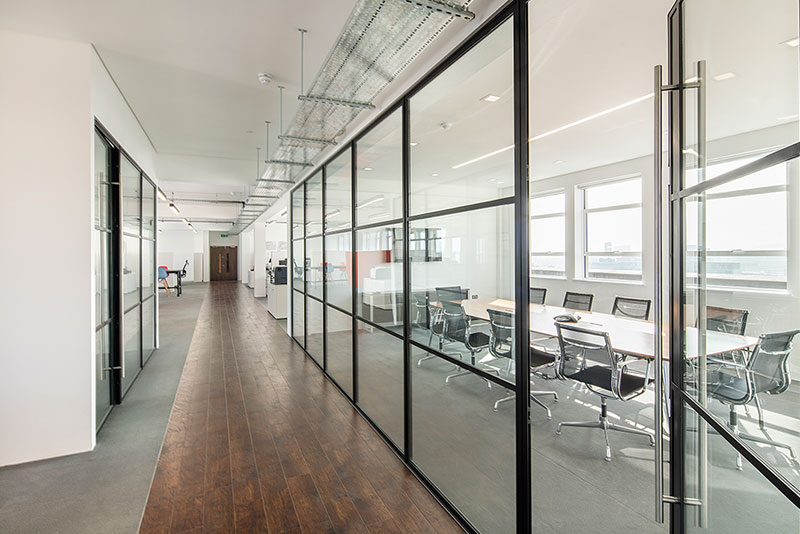 Office interiors.
Crittal glazing partitions were specified to allow light to pass through the narrow floorplates. Suspended ceilings were also stripped back to structural slab, and new services were arranged. The increased floor to ceiling height created a feeling of improved volume and light.
Retail style glazing.
Gravity removed the existing heavily framed entrance and introduced retail style glazing to maximise light entering the reception space. New goalpost architecture frames the entrance surround and creates contrast.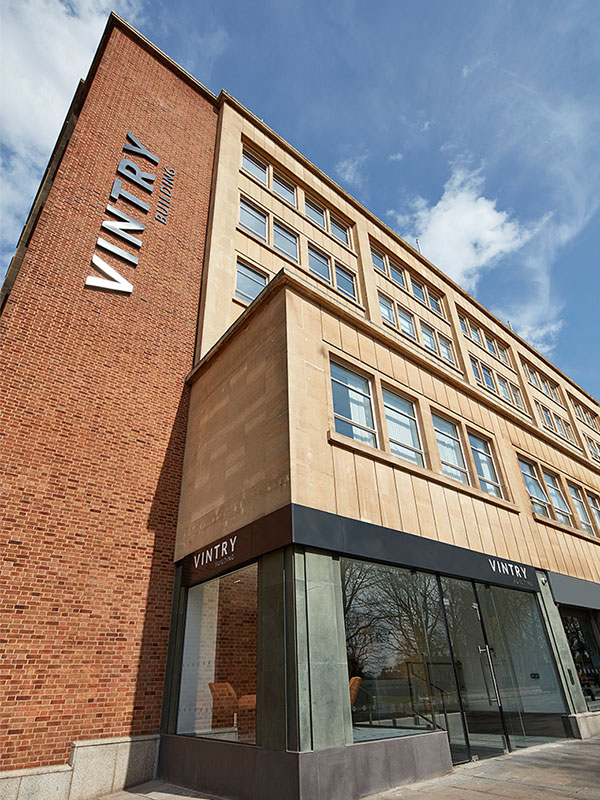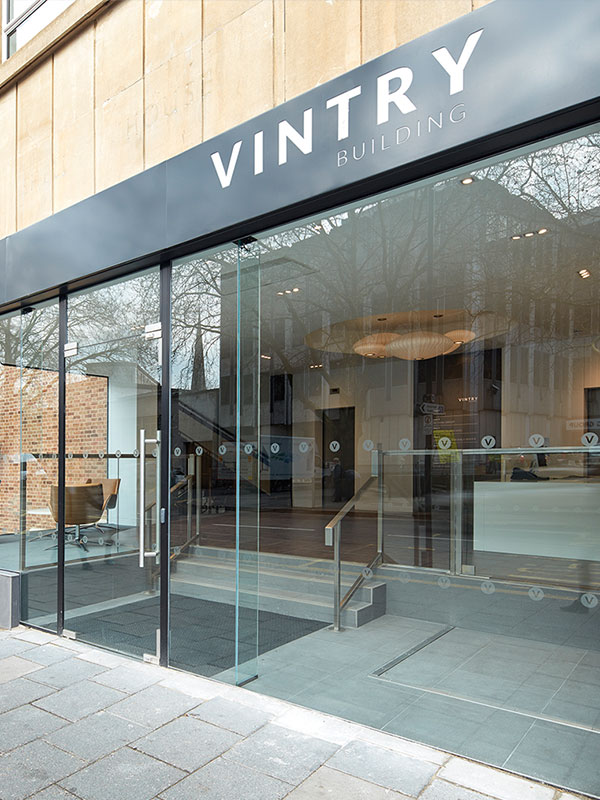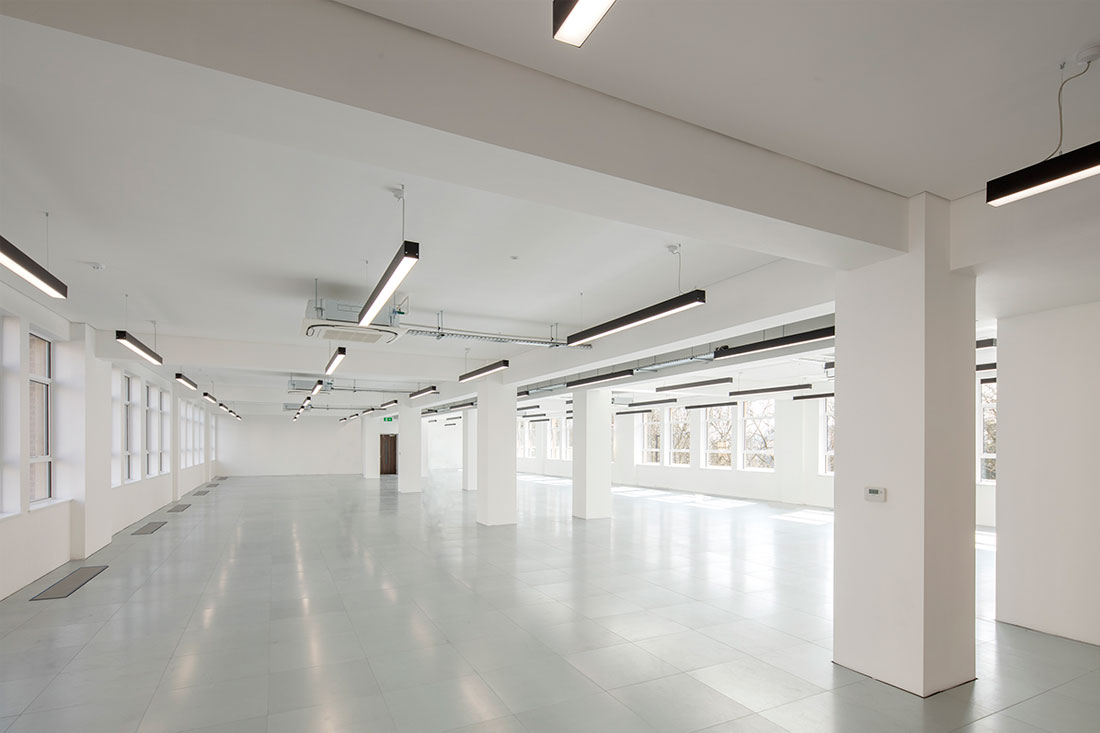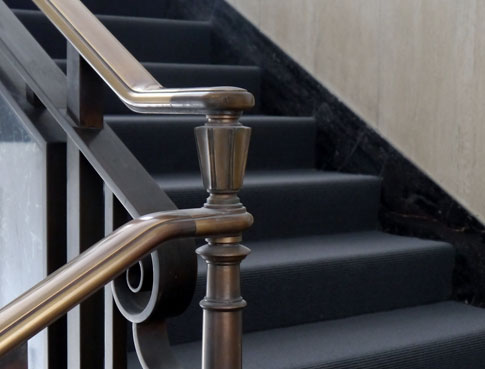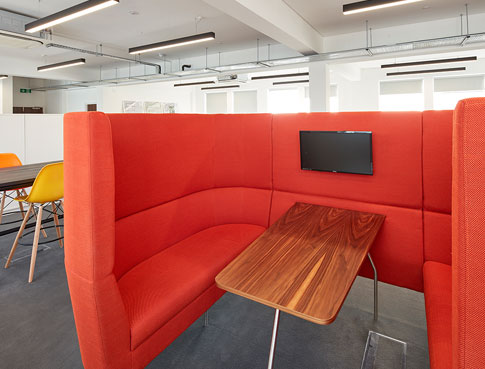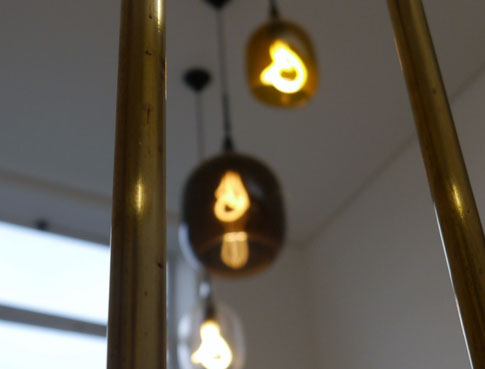 Strategy and implementation
for building brands.
Gravity's range of services includes interior design, project management, identity, signage systems and environmental art. We know how to transform tired buildings, turning them into engaging, vibrant and creative spaces. Please take a look at the projects below to see further examples of our work.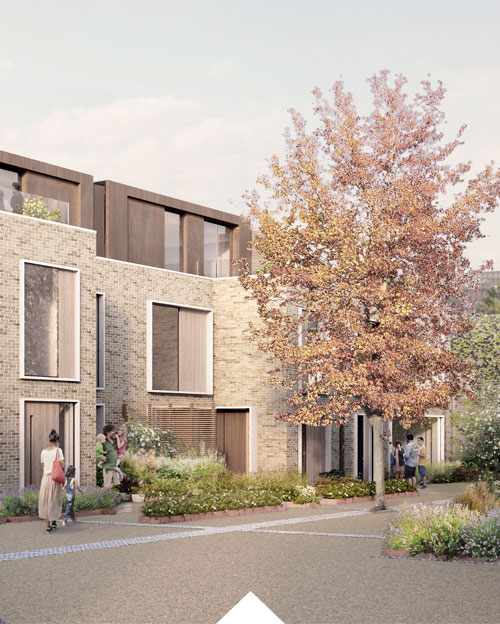 The Villas.
Branding, Interiors, Website, Sales Brochure, Press Advertising.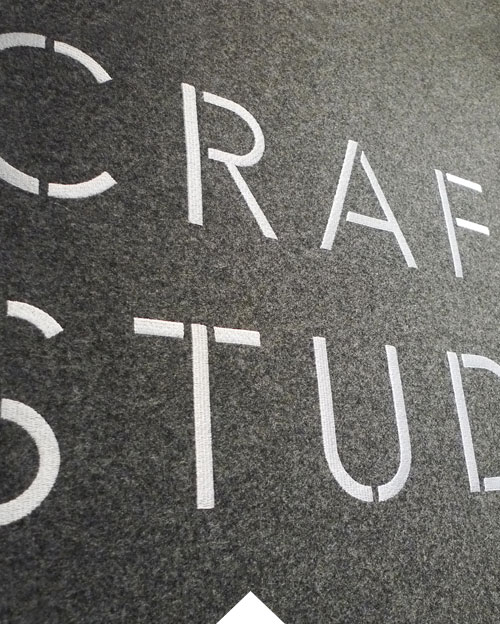 Craftwork Studios.
Branding, Interiors, Website, Sales Brochure, Press Advertising.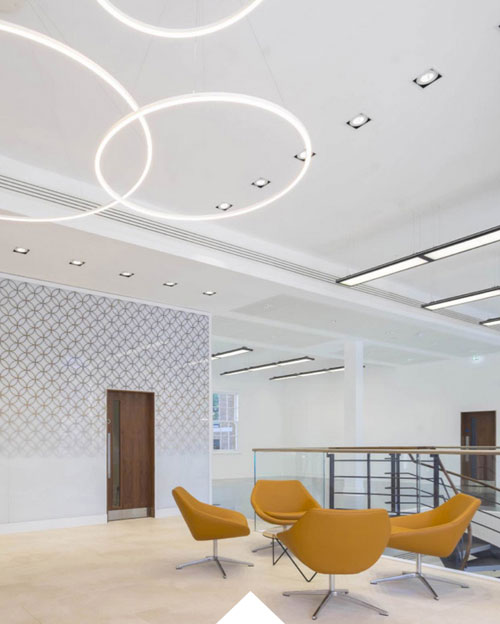 202 Hammersmith.
Branding, Interiors.