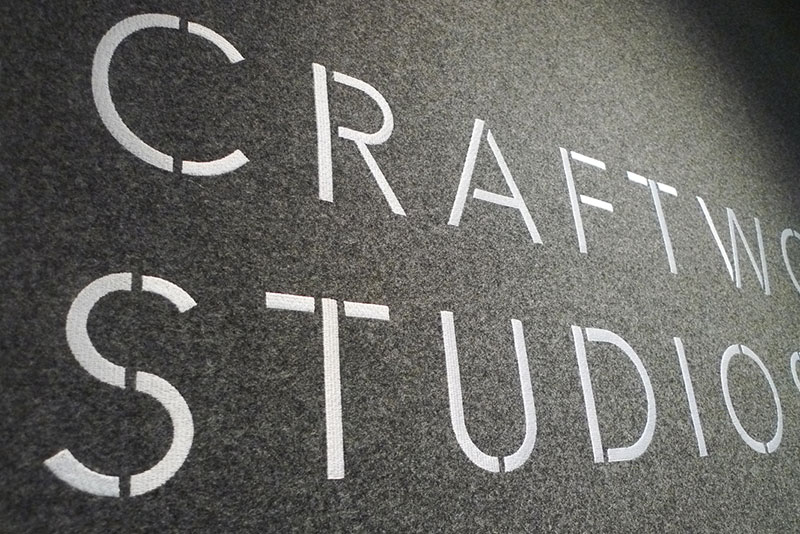 Warehouse aesthetic.
Gravity proposed a robust, warehouse aesthetic with a simple monochrome colour palette complimented with distressed oak. The logo was embroidered into felt panels following a craft theme.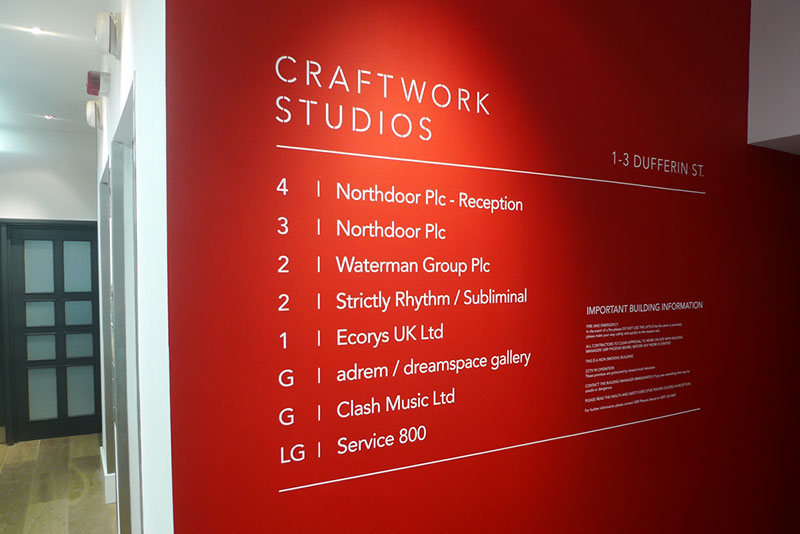 Simple colour palette.
The colour palette compliments the wide board treated oak, embroidered felt textiles and clean white walled interiors.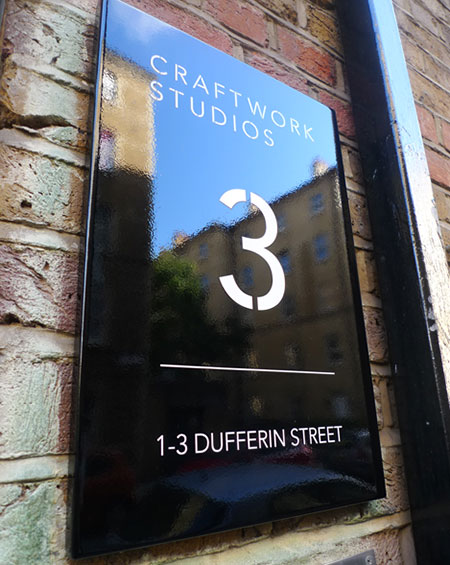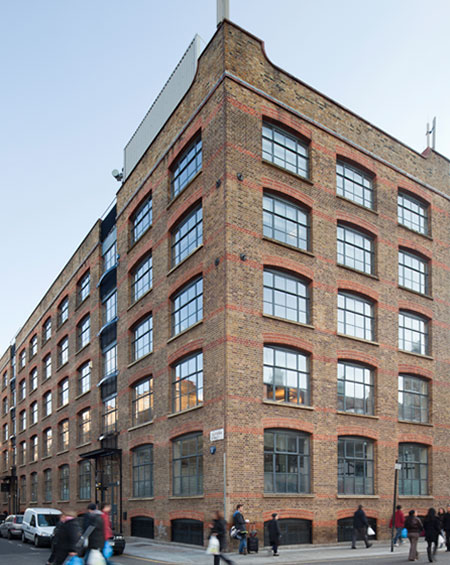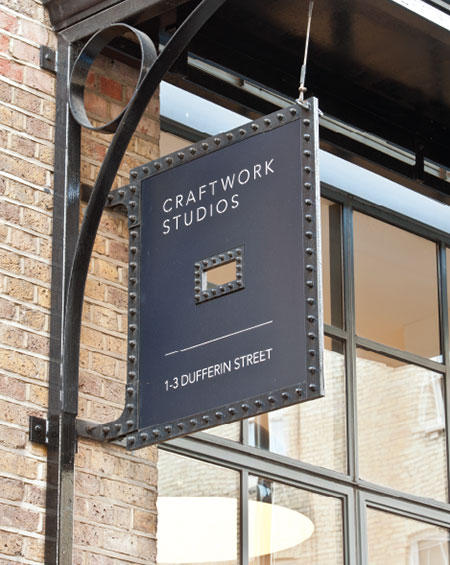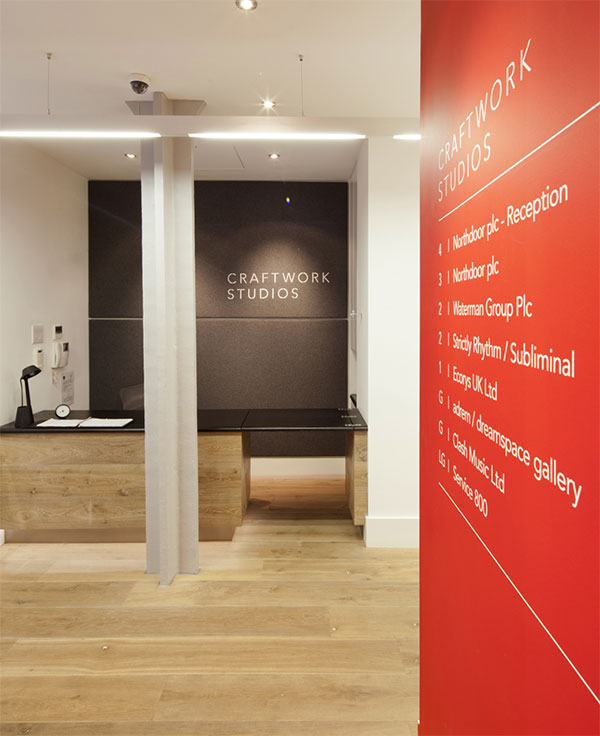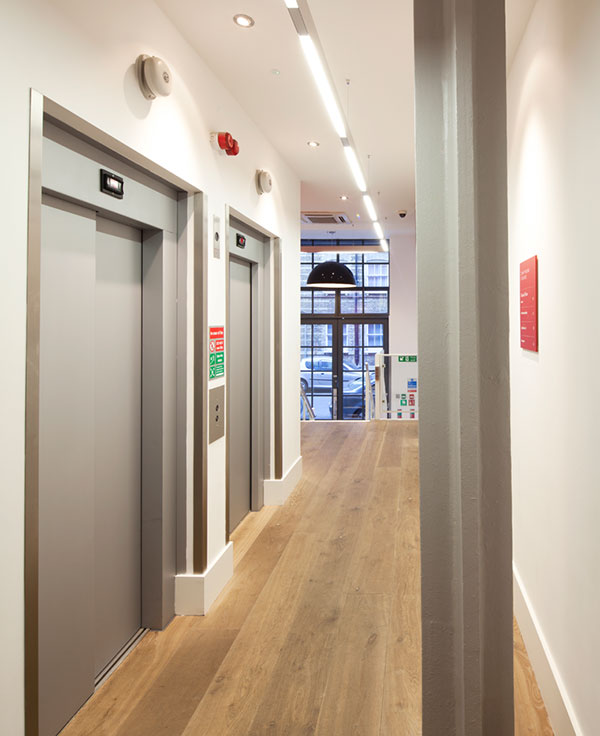 Strategy and implementation
for building brands.
Gravity's range of services includes interior design, project management, identity, signage systems and environmental art. We know how to transform tired buildings, turning them into engaging, vibrant and creative spaces. Please take a look at the projects below to see further examples of our work.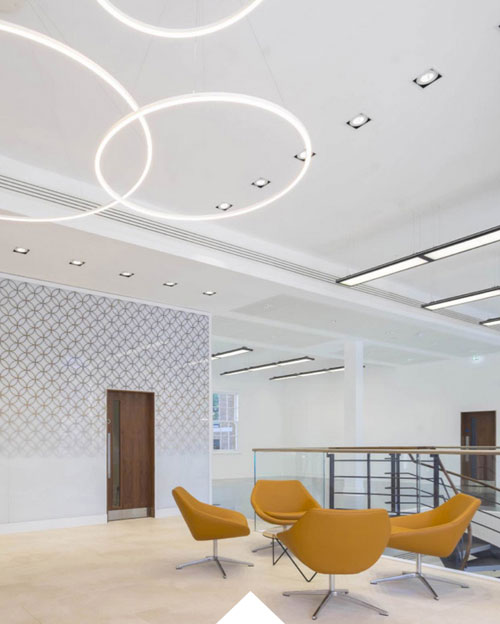 202 Hammersmith.
Branding, Interiors.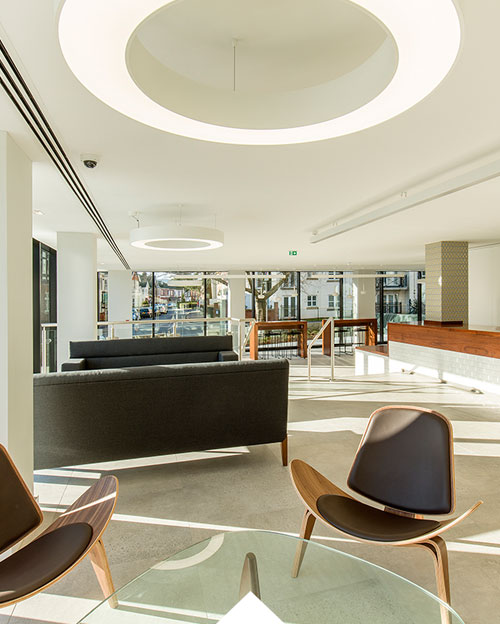 White Building.
Branding, Interiors, Website, Marketing Collateral.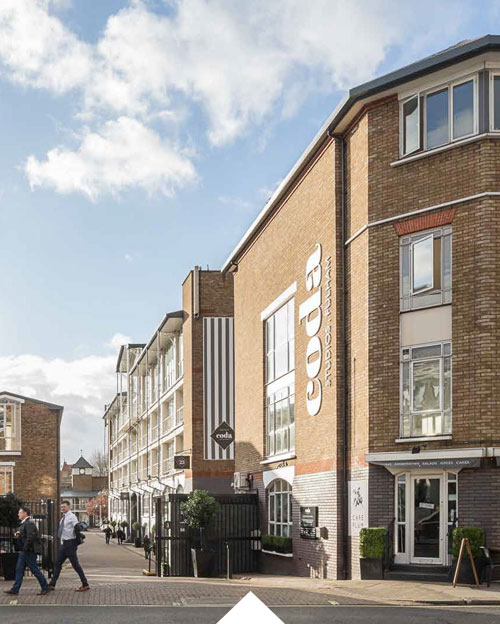 Coda Studios.
Branding, Interiors, Wayfinding, Website, Environmental Artworks.