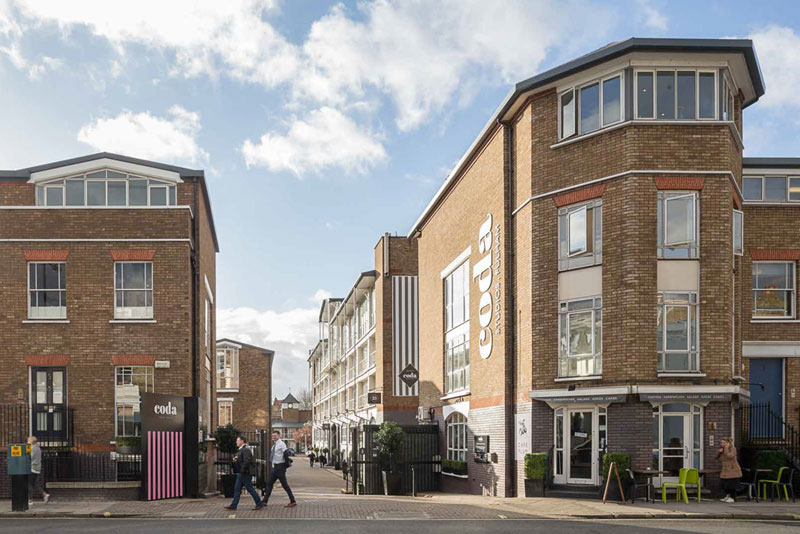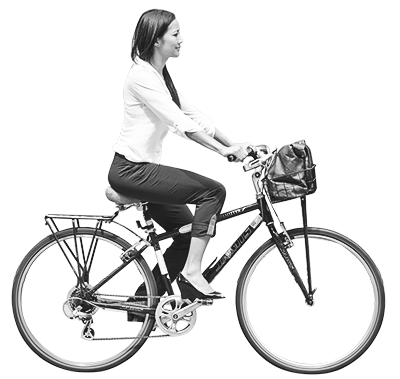 Transformation.
Gravity designed a new graphic brand language to compliment the exterior and interior design and enhance the collection of Coda buildings. Studios were refurbished with a more organic, less corporate feel to appeal to a media focused target audience.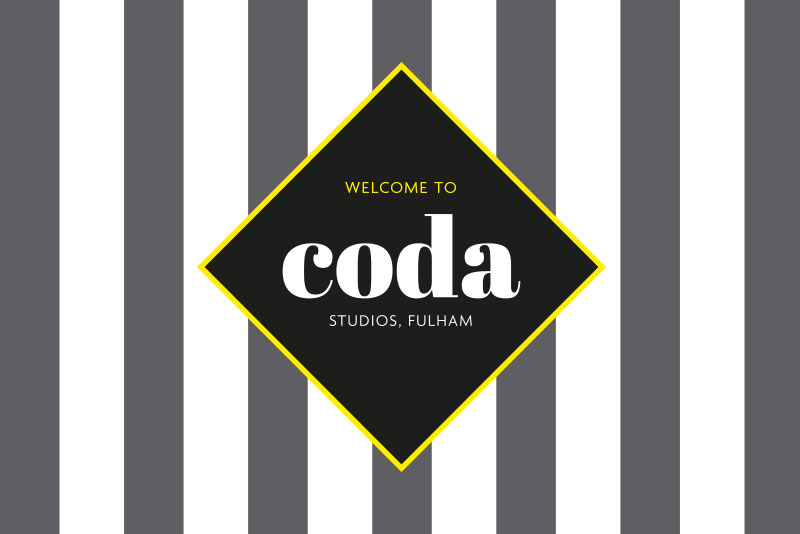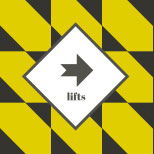 Graphic language.
The new 'chocolate box' style brand reflects Fulham's identity amongst West London neighbourhoods. The use of striking diamond motifs, in combination with bold graphic patterns, creates a memorable and lasting brand impression.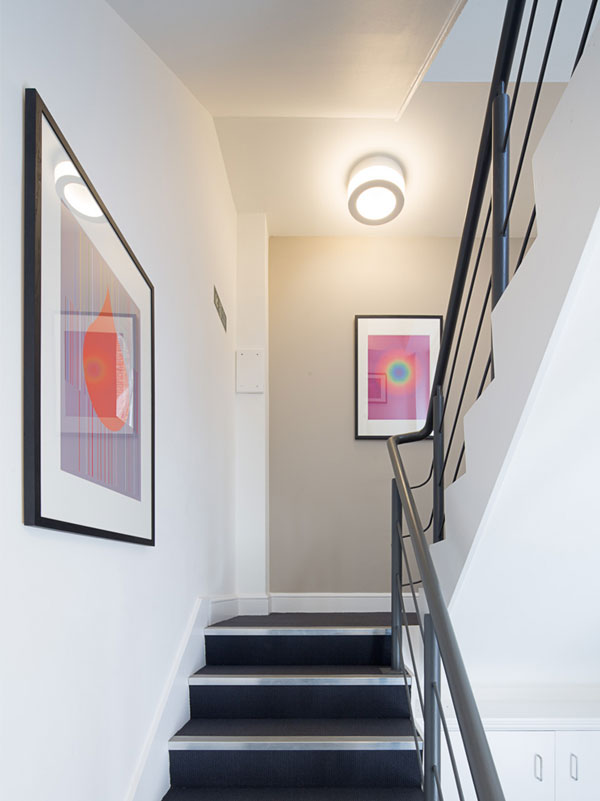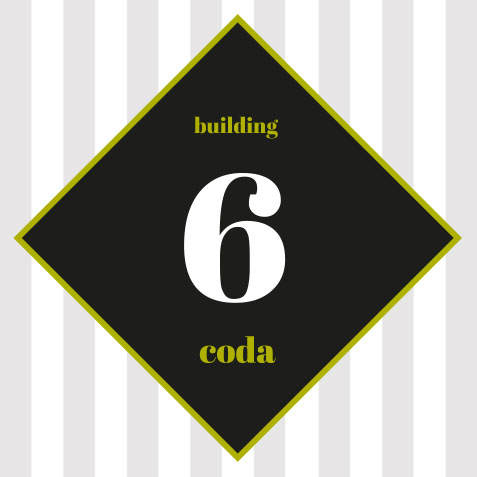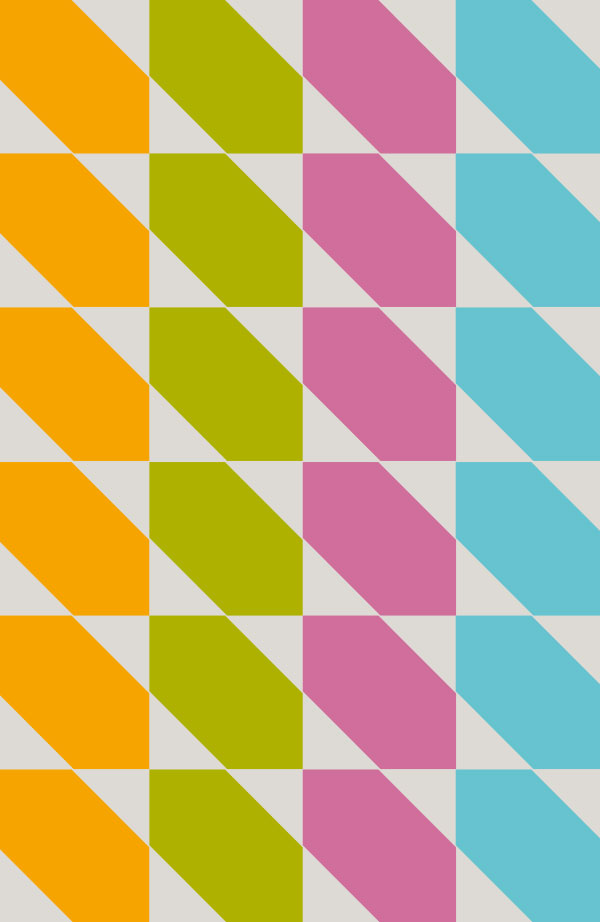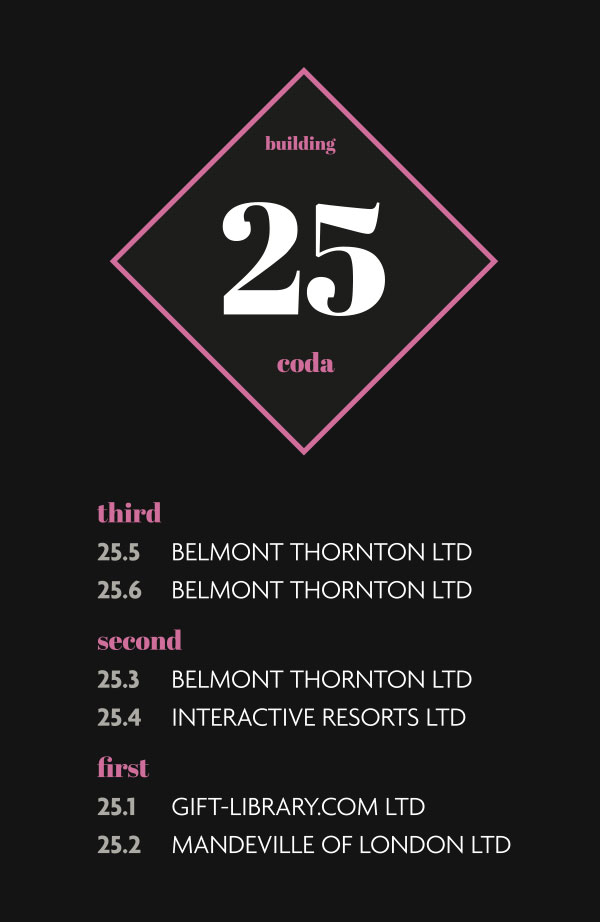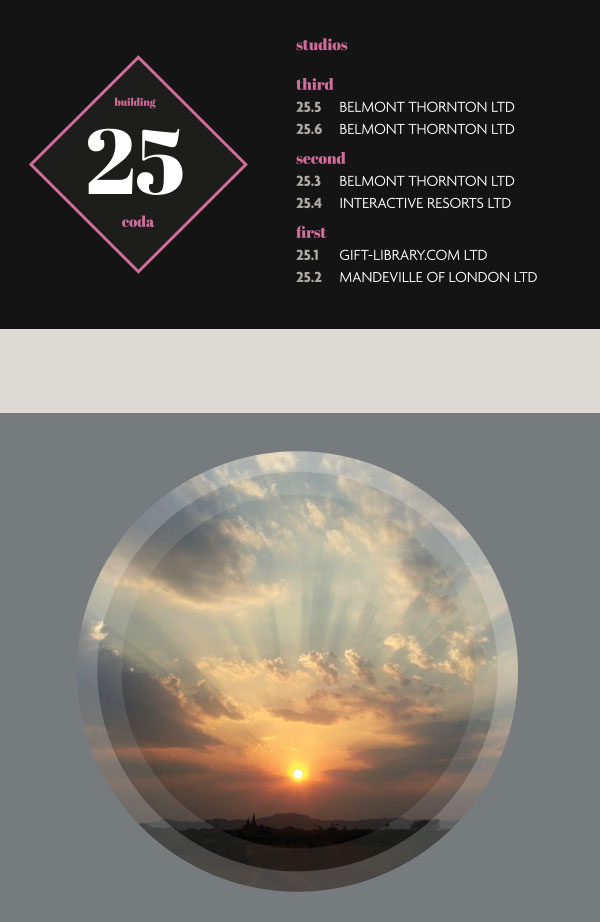 Strategy and implementation
for building brands.
Gravity's range of services includes interior design, project management, identity, signage systems and environmental art. We know how to transform tired buildings, turning them into engaging, vibrant and creative spaces. Please take a look at the projects below to see further examples of our work.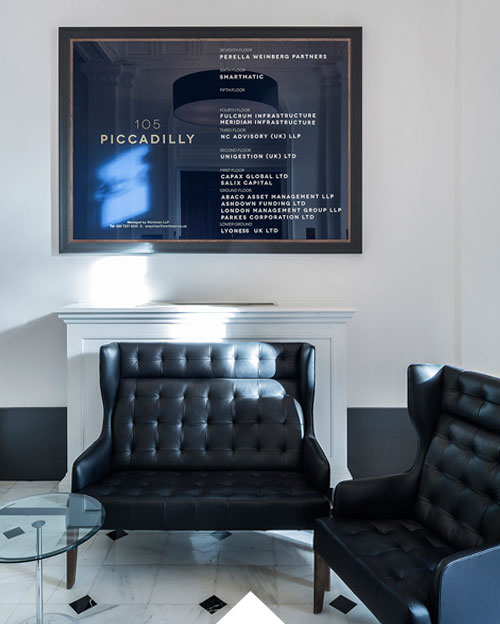 105 Piccadilly.
Branding, Interiors, Wayfinding.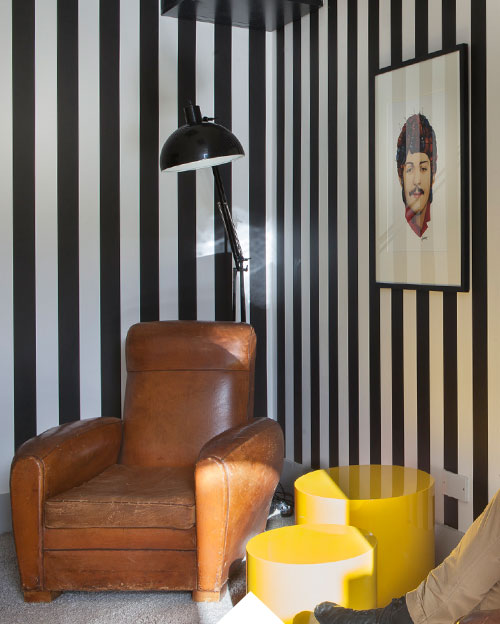 Highgate Studios.
Branding, Interiors, Website, Wayfinding, Environmental Graphics.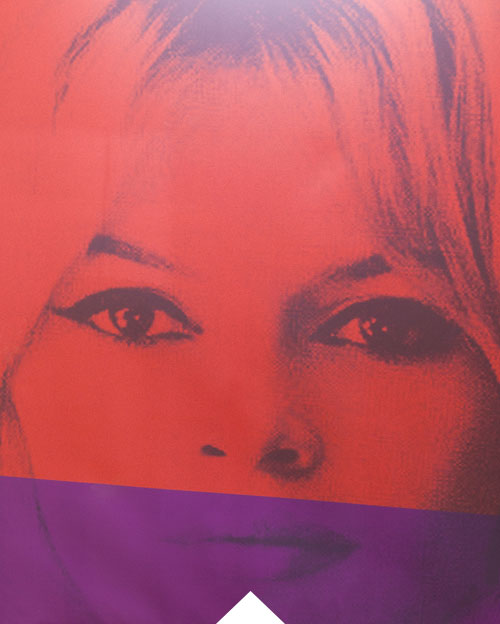 Colet Court.
Branding, Interiors, Wayfinding, Artworks.