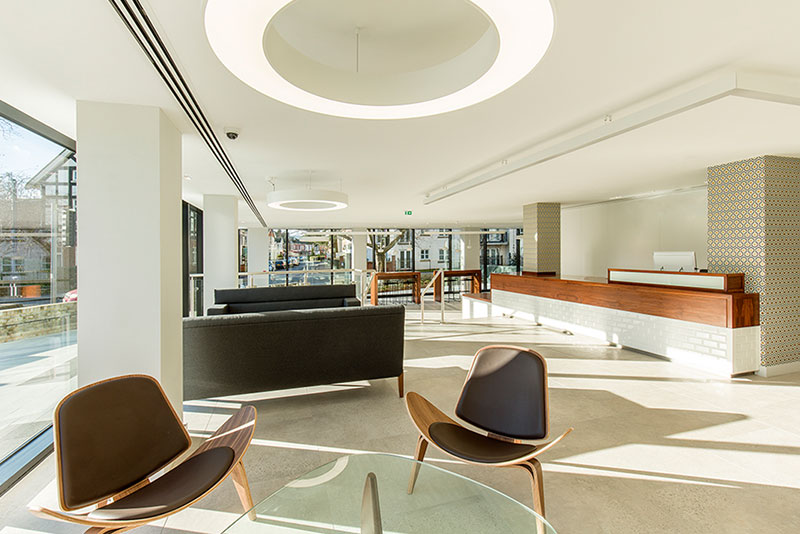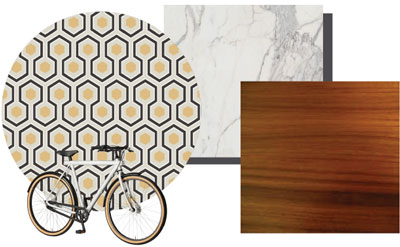 Linking the buildings.
We achieved this by creating unified branding, colour palettes and interior finishes. We also physically linked the buildings to create an extensive break-out lounge space accessible from both sides.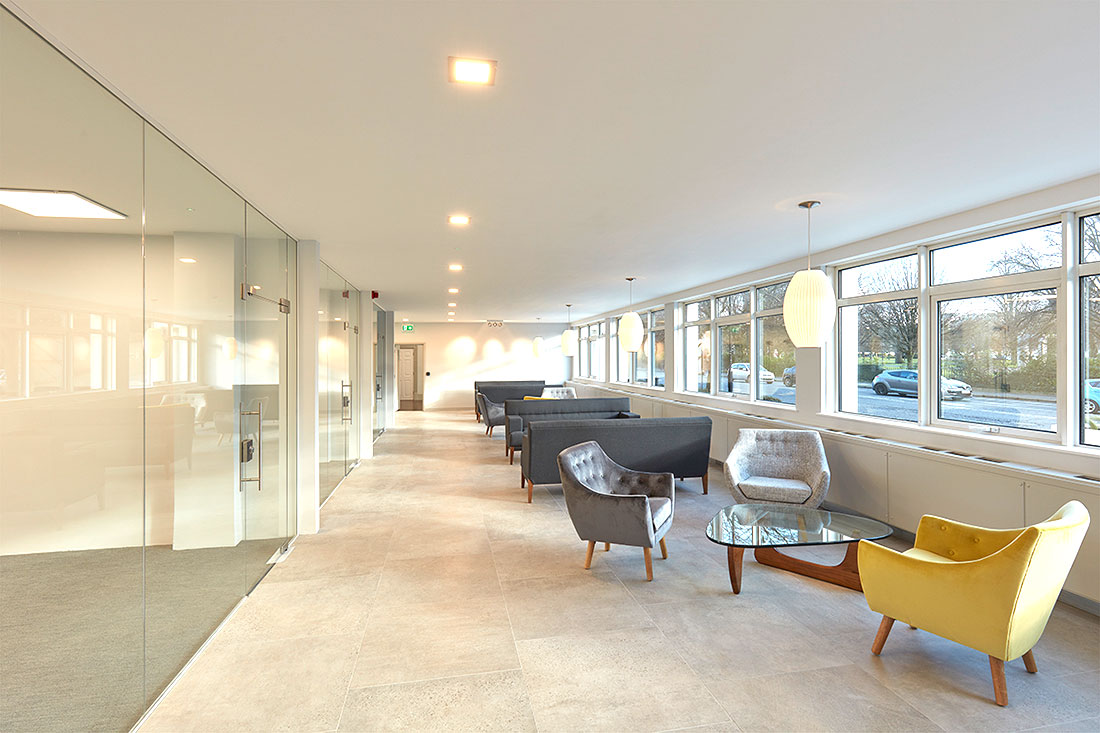 Unified signage system.
Gravity created a new signage system reflecting the simple muted colour scheme, updating all tenant directories and way finding signage throughout both buildings.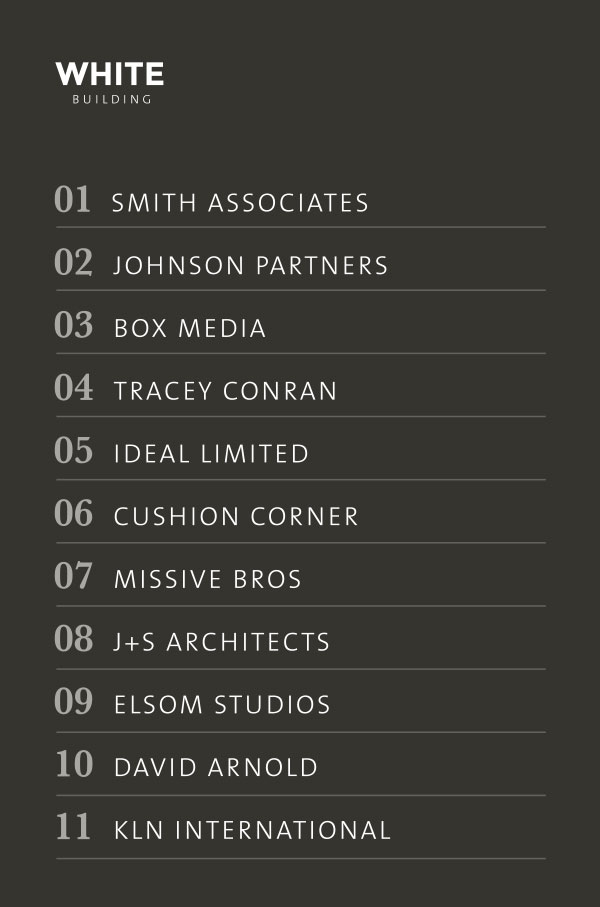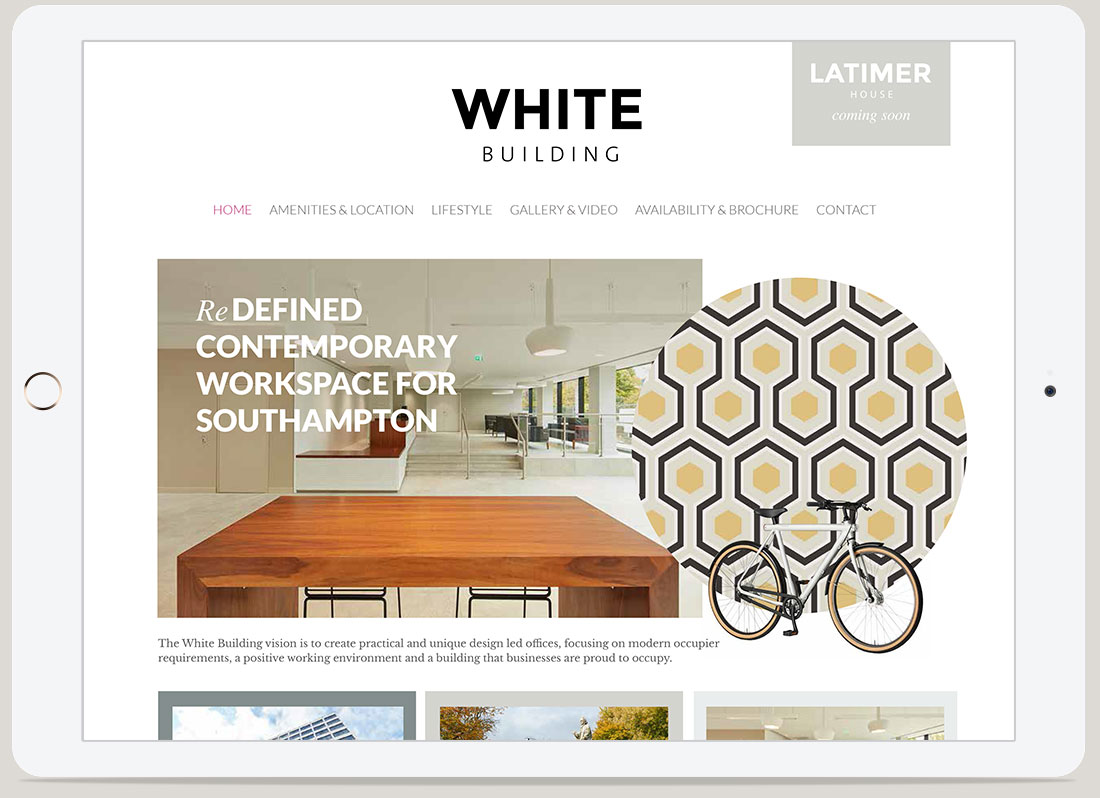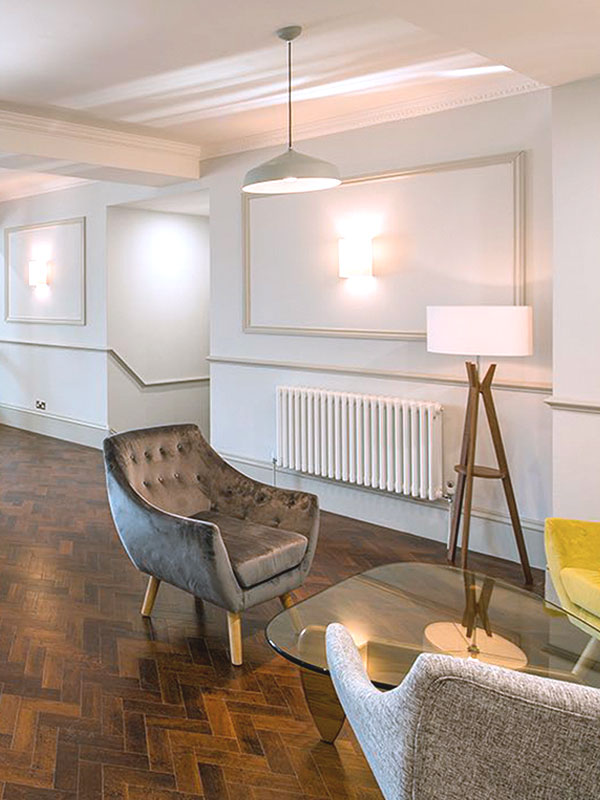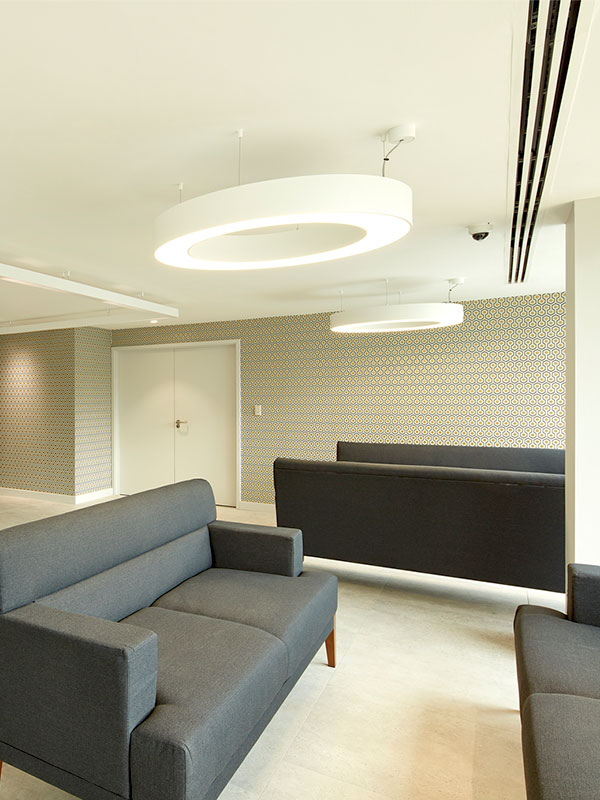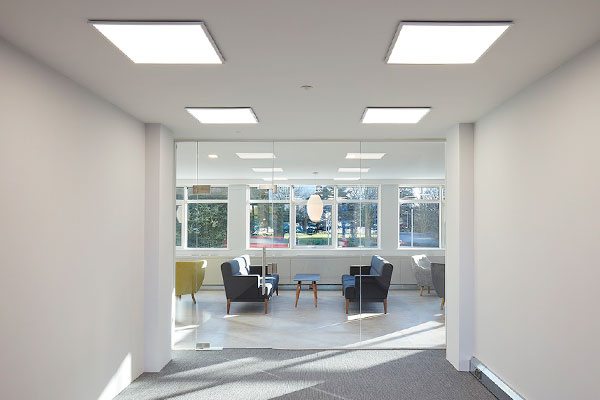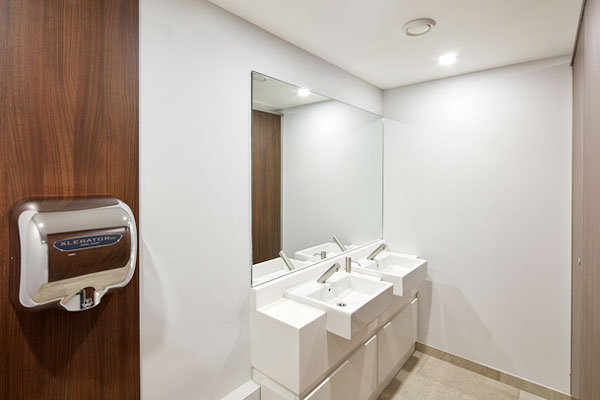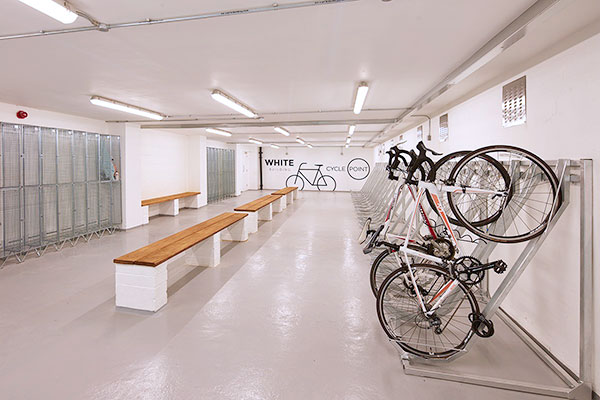 Strategy and implementation
for building brands.
Gravity's range of services includes interior design, project management, identity, signage systems and environmental art. We know how to transform tired buildings, turning them into engaging, vibrant and creative spaces. Please take a look at the projects below to see further examples of our work.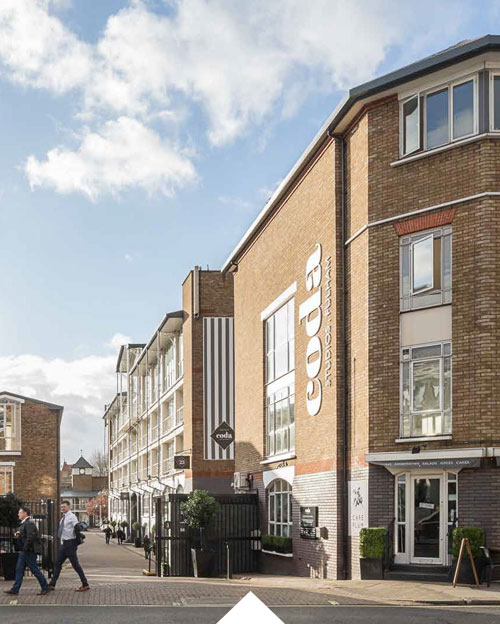 Coda Studios.
Branding, Interiors, Wayfinding, Website, Environmental Artworks.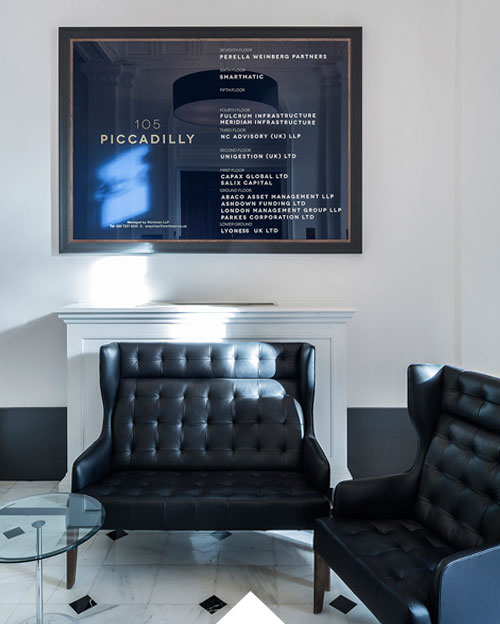 105 Piccadilly.
Branding, Interiors, Wayfinding.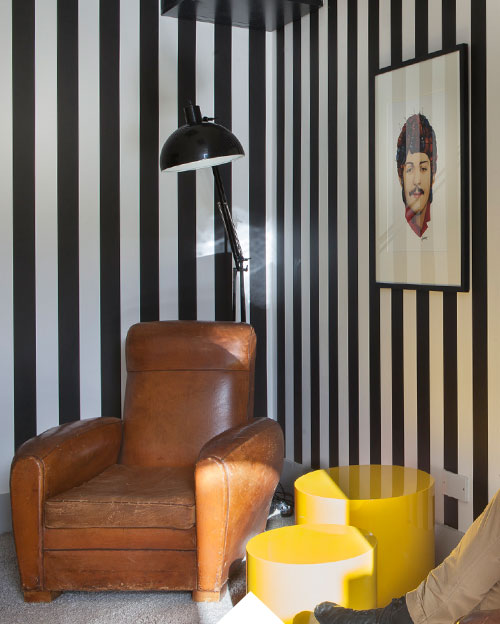 Highgate Studios.
Branding, Interiors, Website, Wayfinding, Environmental Graphics.